Helping Investors Buy and Sell Oakland Real Estate
Ready to invest in Oakland real estate? This is a good time to do it. Whether you're buying your first property, investing from outside of the area, or adding to an already growing portfolio, we can help you identify the right opportunities and increase both cash flow and long term returns.
Our experience helps you have a better investment experience.
Helping You Reach
Your Investment Goals
California Pacific Realty offers owners like you local Oakland property management expertise. We can also help you buy investment property, sell investment property, and improve investment property. Having all of this expertise under one roof saves you time and money.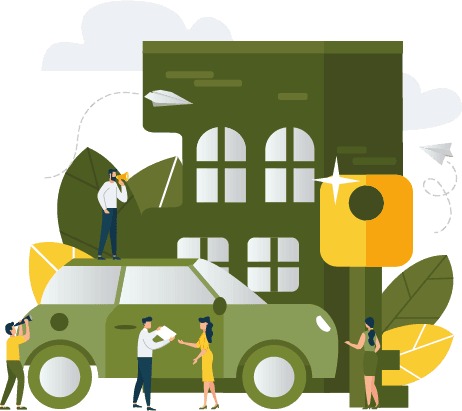 Market Knowledge
Oakland's sales market and rental market dance around each other, but they're both unique. We stay on top of every market trend, whether it's locations that are hot, upgrades tenants are looking for, and opportunities for investors who are unsure about where to look. You can leverage what we know.
Innovative Technology
We've invested in the sort of technology that allows us to better serve our investors, whether they're local or out-of-state. Access our data, our market comps, our maintenance estimates. We can take a lot of the guesswork out of Oakland property investing, and it makes a difference.
Negotiating Deals
We're the team who can get you the best pricing, the best terms, and all the support you need while negotiating for the best deal. Whether you're buying or selling – we're your support system and your best resource.
Real Estate Relationships
Invest with the help of a well-connected real estate team like the professionals at California Pacific Realty. Our relationships and professional networks allow you access to brokers, lenders, maintenance vendors, insurers, accountants, and all the best partners you'll need to invest wisely.
Let's Invest in
Oakland Real Estate
Buying Investment Property
Buying an investment home needs to be strategic and intentional. The opportunity needs to fit the goal.
That's why we're here.
We'll talk to you about your investment goals, take a look at your existing portfolio and investigate your comfort with risk. Then,we'll make some recommendations on neighborhoods, property types, and available homes that might make great investments for you.
Count on us to estimate what a particular home will earn in rent, what kind of maintenance to budget for, and how quickly we'll be able to rent it out to great tenants.
Every potential investment is looked at through the eyes of your ideal tenants, and we'll tell you which will be profitable and which will be problematic.
Selling Investment Property
When it's time to sell an investment property that no longer meets the needs of your portfolio, we'll help you execute a fast and beneficial transaction.
Before your home hits the market, we'll make sure it's in excellent condition. We'll coordinate with tenants if it's occupied and handle all the communication and the legal requirements.
Leave the sales process to your team at California Pacific Realty. We'll expertly handle the marketing, the listing, the showings, and the negotiating. Every offer will be presented to you with our recommendations.
We'll tell you what we think, and we'll leave the ultimate decision up to you. This is how a real estate partnership works. We'll make the sales process work for you.
Making Your Investment Rent-Ready
What to do once you've invested?
You don't have much to worry about when you partner with a team like ours.
We're ready to take care of everything, from getting the property rent-ready to attaching an accurate and profitable rental value. We'll market the home, screen for great tenants, and make sure we're ready to turn your latest acquisition into a profitable money-maker.
You can expect high rents, lots of appreciation, and a consistent income. We'll keep your property occupied with well-qualified renters and we'll protect its condition and value with proactive maintenance plans.
Keep your Oakland real estate and property management services in one place.
You Need a
Free Rental Analysis
Pricing your home correctly is an important first step in renting it out. We understand the Oakland rental market and we know how it changes from neighborhood to neighborhood. We'll take a look at your property and evaluate its rent potential before we begin marketing.
We manage rental properties in Uptown, Lake Merritt, the Montclair neighborhood and elsewhere in Oakland.
Wherever your Bay Area investment property is, we can help you determine how to price your investment property to improve your cash flow and increase your ROI. Contact California Pacific Realty for a rental analysis.
What People Are Saying About Us
Monday - Friday 9am - 5pm