Oakland Property Management That Meets Your Needs and Exceeds Your Expectations
Whether you're looking for Oakland property management, or assistance with a rental elsewhere in the East Bay, our local expertise can help you achieve your investment goals. California Pacific Realty provides local property management with professional results. We know how to help you succeed in the Oakland market and we have the far-reaching resources and knowledge that establish us as a leader in the field.
We only succeed because our clients succeed.
Buy a Home in Oakland that Fits your Budget and Lifestyle
Buying a home can be fun; you're choosing a new place to live and you have big ideas about what you want and need. It can also be stressful. How do you know which prices are reasonable and whether you're getting the best deal? Maybe you have to sell your current home before you can even consider making an offer on a new property. Timing is often everything when it comes to buying a home.
At California Pacific Realty, we're prepared for that.
We work quickly and efficiently to identify the homes you'd love in the neighborhoods you desire. The Oakland real estate market is always changing; there's new development to consider and established neighborhoods that offer wonderful opportunities. Talk to us about whether you're hoping to buy a single-family home or downtown city loft. We know the market, and we know how to negotiate the best deal for you.
California Pacific Realty can show you homes in Temescal, Rock Ridge, Grand Lake-Merritt, Uptown, and West Oakland.
We'll also suggest surrounding areas that you may not have considered.
Buy a Home in Oakland that Fits your Budget and Lifestyle
We love talking to people who are ready to sell their homes and look for other opportunities. If you've considered holding onto your asset and renting it out for consistent income and long term gains, we've probably discussed that option. But, if you're sure you're ready to move on from this investment to a new one, we're ready to help you navigate the Oakland sales market.
When it's time to sell your Oakland home, we're here to help you get the highest price.
To close the best deal, we take a strategic approach to preparing and listing your property. We'll stage it beautifully so it's appealing to potential buyers, and we'll create an online ad that grabs the attention of people seeking a new home in your neighborhood. Count on us to handle the showing process, share information with other agents, and ultimately negotiate the right sales price and terms.
Read More
At California Pacific Realty, we understand real estate marketing, we approach showings with professionalism and strategy, and we work with potential buyers and their agents to make sure everyone gets what they need on closing day.
Why Sell Your Home with California Pacific Realty:
Extensive knowledge of the Oakland real estate market.

Excellent communication with sellers and potential buyers.

Accurate pricing and strong negotiation skills.

Maintenance resources while we prepare the property for sale.

Legal and regulatory expertise.

Online technology to help with marketing, showings, and documentation.
Most importantly, we deliver a customized and personalized sales experience. Contact us at California Pacific Realty for more information.
Get A Free Rental Analysis
Pricing your home correctly is an important first step in renting it out. We understand the Oakland rental market and we know how it changes from neighborhood to neighborhood. We'll take a look at your property and evaluate its rent potential before we begin marketing.
We manage rental properties in Uptown, Lake Merritt, the Montclair neighborhood and elsewhere in Oakland.
Wherever your Bay Area investment property is, we can help you determine how to price your investment property to improve your cashflow and increase your ROI. Contact California Pacific Realty for a rental analysis.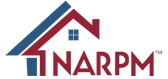 5 STARS
"I really appreciate Zahid's team, great job on managing my 4 units apartment, they're accountable and trustworthy, always give me the best support. Manny always try the best to help me with all difficult situation, he is awesome!!! Even the new guy is so quickly response on every request! Very good team! I'm so glad I choose California Pacific Realty. They deserve 5 STAR TEAM!"
Areas We Serve
The California Pacific Realty team serves many of the cities here in Alameda County and surrounding areas. Below are the current cities and locations that we manage rental properties in. If you don't see your city/area listed here, please do not hesitate to reach out to us and we'll see if we can work together.
Alameda
Alameda County
Berkeley
Castro Valley
Contra Costa County
Diablo
East Bay
Hayward
Mountain View
Palo Alto
Richmond
Richmond
San Francisco
San Jose
San Leandro
San Mateo
Santa Clara County
What People Are Saying About Us
If you'd like to learn more about our properties and what it's like to work with California Pacific Realty, get in touch. We'd be happy to talk more about our rental properties, our application requirements, and our leasing process.  
San Ramon Office
Bishop Ranch 3, 2603 Camino Ramon, Suite 200,
San Ramon, CA, 94583
(510) 757-1265
CaBRE# 01467744