Protect the Condition of Your Oakland Investment Property
You're not making money on your Oakland investment property unless it's in excellent condition. That's why you need California Pacific Realty. We take care of maintenance proactively, and we conduct thorough inspections to ensure the condition of your property is protected and its value only growing.
We help you have a better experience.
Cost-Effective, Proactive Maintenance Plans
We take care of routine, emergency, and preventative maintenance. Partner with our Oakland property management team and you'll know that the work being done in your property will be completed by professionals in a timely manner, and in the most affordable way.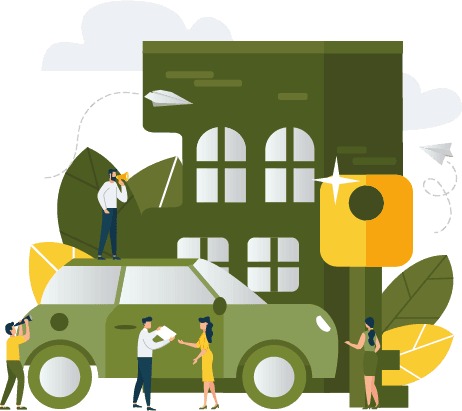 Rental Property Inspections
Protecting your property starts with documenting its condition. Before a tenant moves in, we get a look at everything so we know where we stand and what might need to be done. Move-out inspections are just as detailed and help us hold your tenants accountable for damage.
Positive Tenant Relationships
There's no need to worry about your tenants causing damage or allowing their pets to chew through walls. The relationships we develop and maintain with residents allow us the peace of mind that everything is clean, maintained, and cared for. We partner with Oakland tenants to maintain the home.
Vendor Relationships
Our preferred list of vendors includes professionals who are the best in their respective businesses. Whether we need a plumber to respond to an emergency leak or a landscaper to make some turnover upgrades, our vendors and contractors are licensed, insured, and cost-effective. They care for your property as much as we do.
Communication and Documentation
You'll never have to worry about how your property looks or where it stands. Access our inspection reports, maintenance invoices, and tenant correspondence by visiting your online portal or getting in touch with us. Talk to us about your goals for the property and we'll tell you how to reach them.
We Protect Your
Oakland Rental Home
Emergency Maintenance
Owners want a fast leasing process because vacancies are expensive and frustrating.
Bad tenants are even worse.
We don't sacrifice our high tenant standards in order to get your property rented quickly. Instead, we identify, attract, and screen high-quality residents through our pre-screening chats, our written and documented set of rental criteria, and our in-depth system for screening every application we receive.
After the marketing and the showings and the applications and the screenings, we end up placing a resident who we know will pay rent on time, take care of the property, and faithfully follow all the terms of the lease agreement.
Routine Maintenance
Routine maintenance is what prevents emergency repairs.
Our routine maintenance plans are responsive, affordable, and focused on a partnership between our property management team, your tenants, and our exceptional network of vendors.
Tenants submit routine maintenance requests online, which gives us an opportunity to review the problem and talk through any additional details we may need with the tenant. Then, we dispatch the best possible vendor and ensure the problem is taken care of as quickly as possible and completely.
With the online request, we also have documentation that further protects your property by allowing us to plan for future repairs, replacements, and improvements.
Preventative Maintenance
Protecting the condition of your Oakland rental property requires a preventative approach, so you're not caught off guard when something goes wrong.
We keep an eye on things with routine HVAC services and inspections, checks of the roof, and maintenance inspections that let us know whether things are deteriorating faster than we expected.
Our preventative maintenance checklist is in hand when we conduct move-in and move-out inspections. We want to know how the water heater looks, whether a sink is dripping, and if all the windows and doors are locking properly.
At California Pacific Realty, we don't wait for things to gor wrong.
You Need a
Free Rental Analysis
Pricing your home correctly is an important first step in renting it out. We understand the Oakland rental market and we know how it changes from neighborhood to neighborhood. We'll take a look at your property and evaluate its rent potential before we begin marketing.
We manage rental properties in Uptown, Lake Merritt, the Montclair neighborhood and elsewhere in Oakland.
Wherever your Bay Area investment property is, we can help you determine how to price your investment property to improve your cash flow and increase your ROI. Contact California Pacific Realty for a rental analysis.
What People Are Saying About Us
Monday - Friday 9am - 5pm