California Pacific Realty
Alameda County Property Management in Oakland, Hayward, San Leandro & Berkeley
Local Alameda County Property Management Expertise with Professional Results
California Pacific Realty's top priority is to help our clients have the best possible experience in the industry that we love so much: real estate. By pairing the ideal tenants with the finest property owners, a favorable experience is created for everyone involved.
Whether we are helping you buy, sell, or manage, we invest in your success.
Owning rental properties can be a challenge even before your tenants have their keys. You have to market your home, screen tenants, and come up with a proper lease. The job of a landlord does not stop once you have a tenant placed. There's maintenance, middle-of-the-night emergencies, and lots of laws and regulations to keep up with.
The return on your investment is certainly worth the time and work. But there's no need to make it hard on yourself. With the help of a great property manager in Alameda County, you can enjoy investment success with a lot less stress and far fewer expenses.
At California Pacific Realty, we aim to take as many of those stresses away as possible so that you can get back to doing what you do best: enjoying life. If any emergency maintenance situations occur, you won't even have to get out of bed. We'll send someone over to the property to assess the situation and take care of everything. We'll handle finding the tenants, processing applications, and every other detail involved in the management of your home.
Managing Rentals in Alameda County, including Oakland, Hayward, San Leandro, and Berkeley
This company was started with a simple plan: to do the right thing for property owners and tenants. We've lived up to that for the 10+ years we've been in business, and we'll continue working hard for everyone we serve; whether it's the Oakland investor with a full portfolio of properties, the Hayward landlord renting out a single home, or the tenants in San Leandro who expect responsiveness and accountability.
Alameda County Leasing Services Investment Owners Can Trust
Successful leasing starts with strategic marketing. Expect us to rent out your home quickly, attracting and placing the most qualified tenants in the Oakland and Alameda County rental market.

Read More
Leave the listings, the showings, the applications, and the screenings to us. We have a rigorous and fair housing-friendly process in place that allows us to identify the most highly qualified tenants. Once we have them in place, we'll work hard to retain them, reducing your turnover and vacancy exposure.
Superior rental property leasing in zip codes 94612, 94610, 94608, 94601, 94602, and 94605.
Alameda County Management and Maintenance in Oakland and Surrounding Areas
We are reputable, expedient, and knowledgeable.
When it comes to the day-to-day management of your investment property, we have seen and done everything.
Read More
Our experience ranges from bad tenants to good tenants, well-maintained properties to homes with lots of problems. We have the systems and processes in place to ensure a successful rental experience for you and your tenants.
Maintaining rental homes in Oakland, Hayward, San Leandro, and Berkeley
Our vendors are the best in Alameda County. We trust them to expertly maintain and repair your home at competitive rates. This is important to landlords and investors like you because as a property owner, you know that the work being done in your property will be completed by professionals in a timely manner, and in the most cost effective way.
Rental property management for your investment in zip codes 94612, 94610, 94608, 94601, 94602, and 94605.
Buying, Selling, and Managing Homes for Investors in Alameda County and Surrounding Areas
We are local property management experts, and we can also help you buy investment property, sell investment property, and improve investment property.
Read More
Having all of this expertise under one roof saves you time and money. It means we can manage the entire lifecycle of your investment; from identifying investment opportunities to preparing homes for the rental market to finding great tenants, managing the leasing process, and evaluating the performance of your investment over time.
The Alameda County property management company you choose to work with will have a remarkable impact on your success as an investor. At California Pacific Realty, we know that we're your best choice.
If You're a Landlord with Questions, We've Got Answers
Check out our free eBook, "Protect Yourself and Your Investment." This eBook will help you:
Understand how to increase your profits
Learn how to avoid common landlord pitfalls
Discover the value a property manager can bring
SMOOTH MANAGEMENT TRANSITIONS
"The team at California Pacific Realty have done a great job in completely taking over the property management for a rental condo I have in Fremont. Manny made the entire transition smooth for everyone involved. They have made owning a rental property stress free for me. Highly recommend them."
Alameda County Rental Properties for Tenants in Oakland, Hayward, San Leandro, and Berkeley
Current Tenants: How Can We Help?
Our innovative and advanced technology makes it especially easy for tenants to rent from us. Everything is available online, from rental payments to repair requests. Check out your tenant portal to pay rent, schedule ongoing payments, or submit a maintenance request. If you have any questions or run into any problems, your responsive management team is just a phone call or a message away.
Finding homes for tenants in the following zip codes: 94612, 94610, 94608, 94601, 94602, and 94605.
Whether you're looking for a one-bedroom in Oakland or a single-family in San Leandro, we're here to help. Check out our available listings, and tell us what you need to feel like you're home.
Got Questions About Property Management?
California Pacific Realty has been involved in the local real estate and rental market for years. We understand the price points, the tenant pool, and the local vendors and contractors.
ABOVE & BEYOND
"CPR has been an excellent service provider for me. They truly go above and beyond to ensure a great experience for their customers."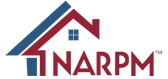 What People Are Saying About Us
If you'd like to learn more about our properties and what it's like to work with California Pacific Realty, get in touch. We'd be happy to talk more about our rental properties, our application requirements, and our leasing process.