PROPERTY MANAGEMENT IN DANVILLE
Local Danville Property Management Delivers Results
We live and work in Danville, and that's why creating a stronger community of tenants and owners is important to us. If you're looking for a better rental experience, work with the team at California Pacific Realty. We can help you buy, sell, or manage an investment property.
Owning a Danville rental property comes with some great opportunities, but it also comes with many headaches. If you're not ready to spend all your time and resources marketing, screening, and leasing – contact our team. We take care of maintenance calls and tenant relationships, giving you back your time and freedom.
Our Danville property managers have been in this market for decades, and we know the local trends and tastes. We understand tenant needs and owner challenges.
Choosing Our Team for Danville Property Management Makes Sense
We started California Pacific Realty with a simple plan: to do the right thing for property owners and tenants in and around Danville.
We've lived up to that for the 10+ years we've been in business, and we'll continue working hard for everyone we serve; whether it's the Danville investor looking to add to a growing portfolio of real estate or the landlord renting out a home for the first time. Contact us to find out how our experienced Danville property management team can help.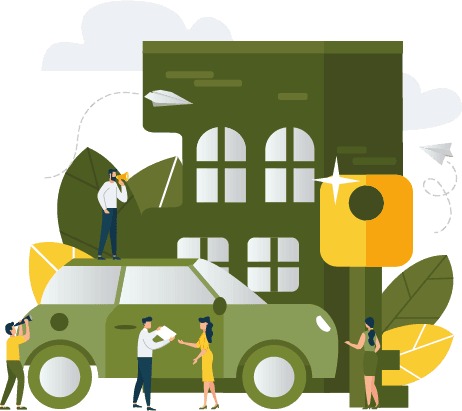 Strategic Marketing Targets Qualified Tenants
Professional photos, detailed listings, and online advertising serve as the focus of our marketing strategy.
Tenant Screening Protects Your Property
While following all state, federal, and local laws, we screen tenants carefully to ensure they're responsible and reliable.
Rent Collection is Consistent
Stop chasing down late rent and wondering how to enforce late fees. We have a consistent and well-enforced rent collection policy in place, leading to a high percentage of on-time payments.
Protecting Your Real Estate Asset
With detailed inspection reports, a preventative maintenance plan, and ongoing communication and transparency, you'll have all the peace of mind you need.
Take a Look at Our Management Plans.
Danville Property Management and Real Estate Services
Trust us to Lease your Danville Home
Our effective leasing plans start with strategic marketing and online advertising. We'll rent your home quickly, keeping vacancy rates down, and occupancy numbers up.
We'll help you find the best tenants in Danville. Our team handles everything from listing the property, helping you prepare it for the market, managing the showings, and following up with prospective tenants. We have a well-documented application and screening process, which is legally compliant and effective.
Ask us about our tenant retention plans, and what we do to develop respectful and professional relationships with tenants before they even move in.
We lease homes throughout Danville and surrounding neighborhoods.
Full-Service Management and Maintenance
We have some pretty high standards, so we're confident we'll meet your needs and exceed your expectations. Our property managers are reputable, expedient, and knowledgeable. When it comes to the day-to-day management of your investment property, we have seen and done everything. There's no problem that doesn't have a solution.
In Danville, we have worked with single-family homes and multi-family units. We've rented to bad tenants and great tenants. We understand how to protect the condition of well-maintained properties and improve homes with deferred maintenance. Our systems and processes have been tried and perfected. They're effective and efficient.
Our full-service management services include:
Rent collection
Lease enforcement
Routine and emergency maintenance
Rental property accounting
Legal compliance
Renewals and inspections
Buying, Selling, and Managing Homes for Investors
Our goal is to better serve the owners and investors we work with in the local area.
Property management is what we're great at, but we have many other skills and services, too. For example, we can help you buy investment property, sell investment property, and improve investment property.
With all of the expertise you need in one real estate company, you'll save time and money. We can take care of each detail at every step of your investment experience. We are prepared to expertly facilitate the entire lifecycle of your investment; from identifying investment opportunities to preparing homes for the rental market to finding great tenants, managing the leasing process, and evaluating the performance of your investment over time.
At California Pacific Realty, we know we're your best choice.
Get A Free Rental Analysis
Pricing your home correctly is an important first step in renting it out. We understand the Oakland rental market and we know how it changes from neighborhood to neighborhood. We'll take a look at your property and evaluate its rent potential before we begin marketing.
We manage rental properties in Uptown, Lake Merritt, the Montclair neighborhood and elsewhere in Oakland.
Wherever your Bay Area investment property is, we can help you determine how to price your investment property to improve your cashflow and increase your ROI. Contact California Pacific Realty for a rental analysis.
What People Are Saying About Us
Monday - Friday 9am - 5pm