Property Management Tips and Advice
As leaders in the local property management market, we believe it's our responsibility to provide advice and information to anyone who has an interest in Oakland real estate. Whether you're an investor, a landlord, or someone who has been thinking about owning rental property, our blog is a place you can come to have your most common questions answered.
We have a lot of experience in the Oakland real estate market at California Pacific Realty. We can help you invest in a home, manage a home, and sell a home. Whatever you need help understanding, you can find a video or a blog that give you some new ideas and answer some old questions.
Property Management Education: Visit our Blog
Avoiding a long term vacancy in Oakland is important to the financial stability of your entire real estate portfolio. Vacancies are expensive. You don't have any rent coming in, and you have to spend money out of pocket to pay for things like utilities and...
read more
WE FIND TENANTS QUICKLY
"They are very efficient and my property was rent out very quickly. So far so good. I would definitely recommend them to my friends (already did!)"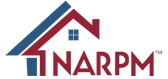 What People Are Saying About Us
If you'd like to learn more about our properties and what it's like to work with California Pacific Realty, get in touch. We'd be happy to talk more about our rental properties, our application requirements, and our leasing process.  
San Ramon Office
Bishop Ranch 3, 2603 Camino Ramon, Suite 200,
San Ramon, CA, 94583
(510) 757-1265
CaBRE# 01467744