Rent a Home from California Pacific Realty
Finding the right place to live is stressful almost from the moment that you make the decision to move and rent a home. The process of finding the ideal home can take weeks or even months, depending on your situation and your needs. You need time to explore the rental listings, time to visit properties, and time to pack up your current home.
Read More
What Sets Our Landlords Apart
Keep the process as simple as possible, and work with us at California Pacific Realty. You want a landlord that's efficient, communicative and dependable, and that's what our Oakland property management team delivers. We'll sit down with you and talk about your rental property needs, and come up with the best possible solution together.
Once you're moved in, our relationship isn't over. It's just beginning. Our Oakland property managers make it easy for you to pay rent, request maintenance, and ask questions. We can't pack up the moving truck for you, but we can make sure your next rental experience is your best one.
Rent a Home That Fits your Budget and Lifestyle
Alameda County and the surrounding areas are full of diverse housing options. Whether you need a small studio or a sprawling single-family home, we can help you locate some options and make a decision. Our application process is completely automated, meaning when you provide all the necessary information and submit the correct documentation, we can get you approved quickly. When you're ready to meet our Oakland property management team, apply for a property and give us a call.
Rental Application Process: Become a Tenant with California Pacific Realty
Our job is to make the showing and application process as simple and clear as possible.
When you find a home you'd like to lease, you'll need to be prepared to pay the application fee as outlined in the property listing. In addition to this rental application, you will also be required to provide a copy of a valid form of identification and proof of income.

Read More
How to Complete Our Rental Application:
To complete our rental application, you must be prepared to provide three years of residential history as well as contact information for your rental references. You will also be asked to provide information on your monthly income. Please note that most properties require applicants to have a combined gross income of at least three (3) times the monthly rent amount.
Each resident over the age of 18 must submit a separate rental application. With all these pieces in place, you will be ready to apply to rent a home with our Oakland property management team!
QUICK TO RESPOND
"We have had this property management for almost a year now and they are great. Very responsive and on top of repairs very fast. I'm very happy with them."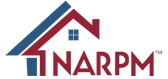 What People Are Saying About Us
If you'd like to learn more about our properties and what it's like to work with California Pacific Realty, get in touch. We'd be happy to talk more about our rental properties, our application requirements, and our leasing process.  
San Ramon Office
Bishop Ranch 3, 2603 Camino Ramon, Suite 200,
San Ramon, CA, 94583
(510) 757-1265
CaBRE# 01467744