Property Management in Berkeley
Leasing, Property Management, and Maintenance
Berkeley property management is what we do best. At California Pacific Realty, you'll find a team of experienced professionals leading the industry and the local market. We have a recipe for success that's customized to your unique needs and your specific investment goals. Leverage our resources and skills to improve the performance of your properties and have a better investment experience.
Your success is our success.
How Can We Help You Have a Better Investment Experience?
New property owners and experienced investors are welcomed into our client family. We have the tools and resources to help you if you're renting out a single property or an entire portfolio. Single-family homes, apartment buildings, and everything in between – it's part of what we do best.
Leasing, management, and maintenance are all part of our plans for you and your properties. Find out why you'll perform better with California Pacific Realty.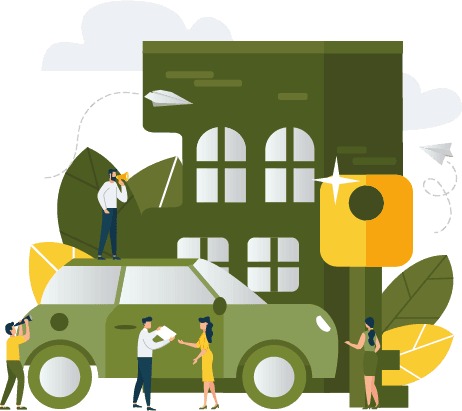 Strategic Marketing for Better Tenants
Our marketing plans include professional photos, detailed listings, and online advertising. We attract a large pool of potential renters.
Tenant Screening to Protect Your Property
Our screening process is rigorous and fair. We comply with all state, federal, and local laws while finding you a qualified and responsible resident.
Consistent Rent Collection for Reliable Income
Late rent doesn't help you and it shouldn't be a concern. Our rent collection policy is fair and enforced, ensuring you get paid on time every month.
Asset Protection Plans for Peace of Mind
Protecting your property with detailed inspection reports, preventative maintenance, communication, and transparency. We deliver peace of mind.
Berkeley Property Management and Real Estate Services
Leasing Your Berkeley Property
Landlord and tenant laws in California are complex. Mistakes are easy to make, particularly when it comes to fair housing, rent control, Section 8, and service animals. Here's what you can expect when we lease your Berkeley rental home:
Lower vacancy rates
High-quality tenant placement
Strict tenant screening
Fair housing compliance
We'll market your home, manage showings, and walk your tenant through the leasing process.
Property Management and Maintenance
With our full-service Berkeley property management plans, you can expect us to handle the entire tenant relationship. We'll collect rent and respond to maintenance and resolve disputes.
Maintenance costs are kept in check thanks to our outstanding network of vendors and our attention to preventative repairs and inspections.
We collect rent, hold the security deposit, and conduct regular property surveys every six months. You will receive a detailed report with pictures and recommendations.
Rental Property Accounting
At California Pacific Realty, we invest in property management technology that makes managing your home and sharing its performance efficient.
Monthly statements are completely electronic and provide detailed information on the income and expenses associated with your property.
You'll also receive an annual tax statement, including a 1099.
We fully account for all deposits and withdrawals from the trust account. Our team will handle the return of the security deposit and its proper accounting.
Get A Free Rental Analysis
Pricing your home correctly is an important first step in renting it out. We understand the Oakland rental market and we know how it changes from neighborhood to neighborhood. We'll take a look at your property and evaluate its rent potential before we begin marketing.
We manage rental properties in Uptown, Lake Merritt, the Montclair neighborhood and elsewhere in Oakland.
Wherever your Bay Area investment property is, we can help you determine how to price your investment property to improve your cashflow and increase your ROI. Contact California Pacific Realty for a rental analysis.
What People Are Saying About Us
Monday - Friday 9am - 5pm