Contact California Pacific Realty
Contact Us for any Questions about Local Rental Management
When you talk to us, you'll understand our main passion: real estate.
This is what we do, not just because it's our work, but because it's what we love.
To find out more information about the real estate services that we offer, don't hesitate to contact us. Someone at our office can't wait to get started learning more about you and servicing your every need in the ever-changing world of real estate. Contact California Pacific Realty today.
Our Location
At California Pacific Realty, we're happy to tell you about any of our services, whether you're interested in acquiring investment property, selling part of your portfolio, or renting out a home that you currently occupy.
Contact us today. We would love the opportunity to discuss your investment goals, talk about your options, and help you be the best real estate investor you can be.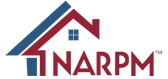 What People Are Saying About Us
If you'd like to learn more about our properties and what it's like to work with California Pacific Realty, get in touch. We'd be happy to talk more about our rental properties, our application requirements, and our leasing process.  
San Ramon Office
Bishop Ranch 3, 2603 Camino Ramon, Suite 200,
San Ramon, CA, 94583
(510) 757-1265
CaBRE# 01467744